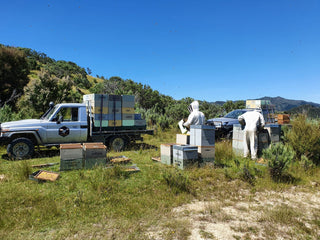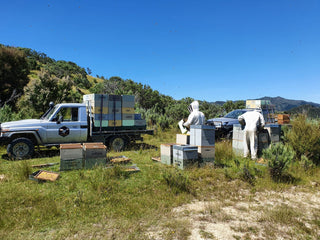 Premium, single source
MĀNUKA HONEY
Imported straight from the Reid family honeybee farm located on our family's remote coastal ranch in New Zealand! We ensure a pure and sustainable honey crop through our care for the bees and the beautiful wilderness they inhabit.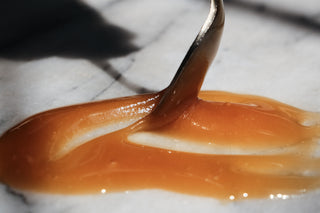 Healing Honey
Where do we begin with Mānuka Honey's vast range of health benefits? 
With new clinical research papers being published in the National Library of Medicine, the word is starting to get out about how unique this honey really is.
The studies are showing that from staph infections to eczema, IBS to stomach ulcers, respiratory infections to the flu, it is clear that this super-honey is a powerhouse.
From your inside to your outside this honey is natures pharmacy for your body.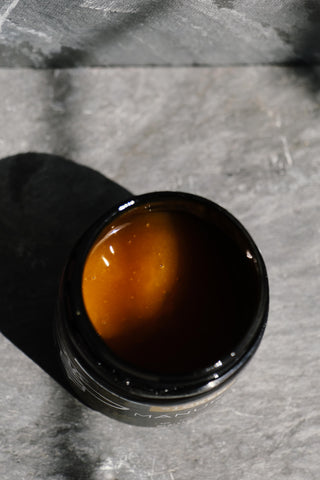 MGO
IIn 2008, German scientists discovered Methylglyoxal (MGO) in Mānuka honey, a component that exhibited potent antibacterial effects similar to the honey itself. MGO levels in Mānuka nectar are initially low, while dihydroxyacetone (DHA) levels are high. As the honey ages, DHA decreases and MGO increases due to the glucose oxidase enzyme added by bees, which leads to increased acidity.
Laboratory tests utilize the conversion of DHA to MGO to assess the potency of Mānuka honey, with higher DHA levels indicating higher MGO levels. This is significant as other floral honeys' peroxide activity diminishes with age. MGO content and UMF (Unique Manuka Factor) serve as measures of non-peroxide activity in Mānuka honey, as detailed in Cliff Van Eaton's book "Manuka: The Biography of an Extraordinary Honey"